Hyundai's new European headquarters
This project involved the construction of Hyundai's new European headquarters, comprising a logistics warehouse with loading and unloading bays, a large office complex with a central atrium for extra light, a learning centre with classrooms and a hall for practical training. We were also responsible for the entire infrastructure and the layout of the surroundings on the site.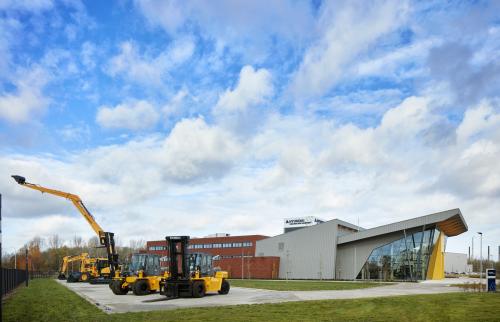 Project properties
Project name
Hyundai's new European headquarters
Location
Hyundailaan, 3980 Tessenderlo
Client
Hyundai Heavy Industries
Category
Logistics & Production
Low energy building
In addition to the structural work, finishing and surroundings, we also handled the technical systems. The headquarters can be classified as a 'very low energy building' thanks to advanced, sustainable innovations using renewable energy, such as a geothermal installation with borehole depths of more than 100 metres and underground thermal energy storage.